Videos
As I find videos relating to world peace, I will embed them here.
---
---
---
---
| | | |
| --- | --- | --- |
| Empowering Junior Youth | Emily Goshey | TEDxHIllsboroughLibrary | | &nbsp |
| | |
| --- | --- |
| Sandra Oh reads Emma Goldman. | Kerry Washington reads Sojourner Truth |
---
| | |
| --- | --- |
| Every religion protects women. This is a great way to get the message across. | Good advice for moms from Kid President. |
---
British Star, Emma Watson, makes an appeal at the UN to get men involved in women's rights. Gender equality has not yet been established in any country.

Equality of men and women is an essential step in establishing world peace. Guys, please join me in promoting equality. Men and women are as wings of a bird. Unless both are developed equally, the bird cannot fly.

Click here for a text version of the speech
---
| | | |
| --- | --- | --- |
| This one is too funny and really makes a point. Some people do not even know when they are being prejudice. | | The following is a great video and a great prayer. SupaMan knows how to use a loop and does an amazing job at combining tradition with modern technology. You can find out more about him at the following page This American Indian Rapper Just Became MTV's Artist of the Week. |
---
Tom Price - The Twelve Signs of Love


I am currently Writing a Book about the Fugitive Slave Chapel in London Ontario and have been researching the conditions of Slavery in the USA during the 1800's. It is interesting to note that it was illegal to educate anyone of African decent in many of the slave states in the South. Keeping blacks ignorant was key to keeping them in slavery. Now we see similar injustice in IRAN.

Slavery was ended in the USA by a Civil War that Claimed more American lives than any other war. In fact the number of deaths in the civil war was not exceeded in the cumulative death of all other wars until the Vietnam war. Is this what Iran is waiting for. Injustice can only continue for so long before the people take over.

It is interesting to note that the Black slaves did not start the Civil war and were not even allowed to fight in it until near the end. The Baha'i principle of obedience to government would prevent any uprising of the Baha'is but their is a growing recognition of the wrongs being imposed on the Baha'is and a growing number of Iranian Muslims are risking their lives on behalf of the Baha'is. American history shows that many white Americans gave their lives for the freedom of the slaves. Many more sacrificed money, comfort and freedom as they broke the law by helping fugitive slaves. Their are a lot of true believers in all the world religions who will not tolerate injustice. Injustice to any part of society is injustice to all. Perhaps if every student would march to the jails and ask to be locked up until all Iranians were free to pursue education, the world would get the message and do something about it.

Congratulations Karim Rushdy on this video. You make the point very well.

I am also working on another book, The Alternative, which is a fictional history were there is no civil war. Truth is stranger than fiction. When you read about how my fictional characters prevent the civil war, you can decide if this piece of fiction makes more sense than the reality of the civil war. Read more about it on the fscpp web site.

The 1-nes project is a great project started at NCCI in London Ontario and destined to go world wide.

&nbsp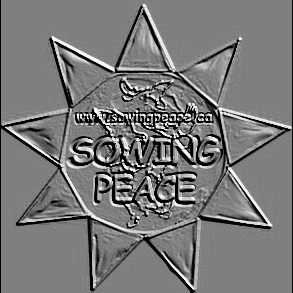 HOW TO BE
HAPPY
The United Religions Initiative is another organization that promotes peace. Here is a video that talks about the efforts of one of their members.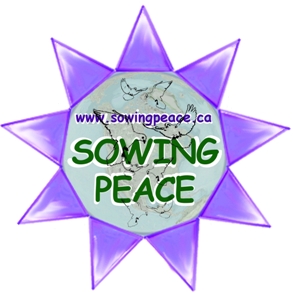 &nbsp
From the Writings of Bahá'u'lláh:
O ye that dwell on earth! The religion of God is for love and unity; make it not the cause of enmity or dissension. In the eyes of men of insight and the beholders of the Most Sublime Vision, whatsoever are the effective means for safeguarding and promoting the happiness and welfare of the children of men have already been revealed by the Pen of Glory. But the foolish ones of the earth, being nurtured in evil passions and desires, have remained heedless of the consummate wisdom of Him Who is, in truth, the All-Wise, while their words and deeds are prompted by idle fancies and vain imaginings.
(Bahá'u'lláh, Tablets of Bahá'u'lláh, p. 220)
From the Writings of 'Abdu'l-Bahá:
Bahá'u'lláh taught, that Religion is the chief foundation of Love and Unity and the cause of Oneness. If a religion become the cause of hatred and disharmony, it would be better that it should not exist. To be without such a religion is better than to be with it.
('Abdu'l-Bahá, 'Abdu'l-Bahá in London, p. 28)

&nbsp

I reguard Mana's backbiting video as the best music video I have ever seen. It has been around for many years and it is still the best. Enjoy

I just encountered this video. Establishing peace is being accomplished one heart at a time.

Strive to make your life a Beautiful Prayer

In order to achieve peace we must concentrate on the things we agree on and foster them so that they grow to the point that we can forget about our petty differences. In the spirit of serving one God that gives instruction to His children who He loves, I thought this Buddhist Monk brought out a lot of good points that we should consider, regardless of our own religious opinions. Watch it and tell me what you think. You can click here to email me.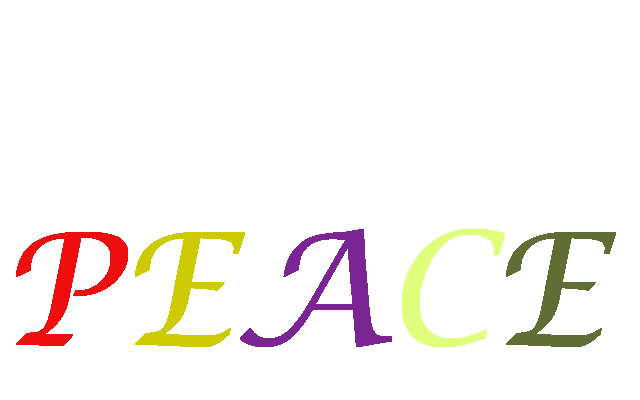 Mona's Story
The story of Mona continues to inspire us. What are you willing to give up to teach children about God? Mona gave up her life.
&nbsp
Click here for Words of Mona's Mother
---
This video shows the amazing unifying power of the Ruhi Study Courses. Note that a community in Toronto that previously had a lot of violence became virtually violence free after the implication of this program.
Below is an embed of the Frontiers Video page, click here to go directly to the page
Other Video's of interest
There are many videos on the internet of interest to Baha'is. Although one of the main goals of the Baha'i Faith is to establish World Peace, these videos are not neccessarily on the theme of peace. Therefore I've seperated them to a seperate page for those who are interested.
World Peace Forum
Our Peace Blog
You may also be interested in the following Web Sites
---
Ebony and Ivory
---
&nbsp
&nbsp
&nbsp
&nbsp
&nbsp
&nbsp
&nbsp
&nbsp
---